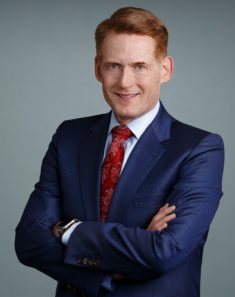 January, 2018
Dear Colleagues;
It has been gratifying to see the recent mobilization of opinion unleashed on the listserv regarding pay equity with nurse care managers.  Social work salary is a longstanding sensitive issue which I believe may have it roots in profession's foundation and early association with charity care.   Social work practice evolved from friendly visiting and the prototypical almoner.   Many of our early "social workers" were women from upper-middle class families with access to other means of economic support to supplement or replace a salary.  The connotations of charity, parish work, ladies auxiliaries and social reform continue to overshadow the profession as does the fact that social work has always been a female-dominated profession and women in general are underpaid.   So, essentially, social workers come from a tradition of helping the poor and where wealth is frequently viewed as the antithesis of our mission.
Nursing's close association to medicine has inversely positioned this female-dominated profession.  Particularly in health care settings there is wide gap in salary between social workers and nurses – sometimes over 70% for doing the same work.  There are many articles speaking to nurse care managers being more highly compensated due to their "clinical" preparation and their certifications as care-case/managers.  We know this to be a faulty argument, as on-the-job training clinically prepares social workers to function as do nurse care managers and social workers have also obtained case management certification (CCM, ACM), and in many cases are more academically prepared through advance degrees than are their nursing counterparts.
What's the answer?  I believe it is to continue to encourage dialogue, and for organizations like the SSWLHC to maintain keen focus on this disparity while promoting the expertise of social workers in assisting with the social determinates of health.  Towards the goal of maintaining attention on the value of social work in health care, the SSWLHC has been very involved in participating with the workgroup for advancing efforts for a National Academies of Sciences, Engineering and Medicine consensus study on Integrating Social Needs Care into the Delivery of Health Care to Improve the Nation's Health. This study will examine the potential for maintaining and integrating services addressing social needs and the social determinates of health – as we know, assisting with the social determinates of health forms the bedrock of the profession.  The consensus study has received broad sponsorship from major foundations, schools of social work and membership organizations such as the SSWLHC, The Helen Rehr Center for Social Work Practice, NASW and AOSW.  This is one way to emphasize the prominence of social workers in health care which can hopefully contribute to equity with nurse care managers and translate into financial remuneration.
The listserv demonstrates that there is an abundance of interest in narrowing this income gap and that there are many good ideas on how to approach this.   The SSWLHC looks forward to continuing to shine a spotlight on this inequality and will count on all of you to speak up, keeping this issue in the forefront.
Sincerely,
Tom Sedgwick, MSSW, LCSW, CCM
Senior Director of Social Work
NYU Langone Health
New York, NY