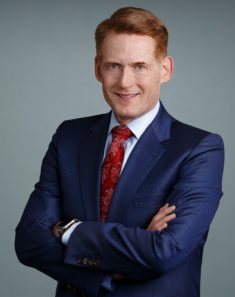 Dear Colleagues;
Happy autumn everyone!  The last quarter of the year is typically very busy for all of us in health care as work seems to intensify, the holidays approach and as the season changes, we usually see more illness and an increase in patient census at our respective organizations.  This year, as in years past, the future of health care coverage in the US remains uncertain – a stressor (to say the least) for all of us who endeavor to attain the finest health care for our patients.
A bright spot earlier this month was the SSWLHC's 52nd Annual Meeting and Conference held in Baltimore.  The theme of the conference was Rising Together as Social Work Leaders in Health Care – apropos of the current health care environment.  The conference was really excellent and I am so grateful to our conference chair Susan Guth who along with the conference planning committee organized such a great experience.  We had over 300 registrants, wonderful keynote/plenary speakers, and relevant and engaging concurrent sessions.  I say "relevant" because the conference reflected the country's current state of affairs as related to health care and highlighted the innovative ways in which health care social workers are adapting and continuing to provide the best in patient care.  Cheers to The Social Work Health Leadership Foundation who netted over $6,000 with their silent and live auction.
Congratulations to our annual award winners.  Carol Maxwell received the prestigious Ida Cannon Award (named for health care social work pioneer Ida Cannon – the first director of a hospital social work department at Massachusetts General Hospital in Boston).  Board Member Heather Brungardt was Health Care Social Worker of the Year; Sue England, Amal Elanouari, and Ashley Hartoch received the Eleanor Clark Award for Innovative Programs in Patient Care; Shirley Otis-Green received the Hyman J. Weiner Award, and the Joan Upshaw Award went to Paula Crombie.
I'm excited to say that next year's conference is scheduled for 0ctober 3-6, 2018 at the Portland Marriott Downtown Waterfront (Portland, Oregon).  Sponsorship opportunities for the 2018 Conference will available shortly.
Sincerely,
Tom Sedgwick, MSSW, LCSW, CCM
Senior Director of Social Work
NYU Langone Health
New York, NY