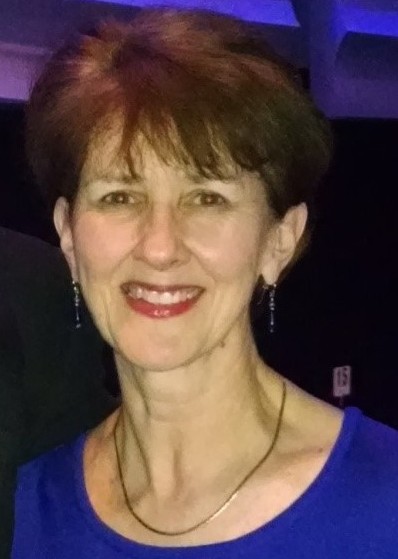 Name:  Terri McLaren Hickam, LSCSW, LCSW, CCM
Current role/Sector/Location:  Transition Program Manager, Department of Social Work and Care Coordination, Children's Mercy, Kansas City
This position is involved in communicating the scope of the Transition Program within the hospital and throughout the community.
I support the execution of consistent transition measures in each Division.
I work in conjunction with our Transition Committee, Education Department, Medical Informatics and others to develop and maintain ongoing training and curriculum.
I support the creation of quality improvement measures and progress reporting towards the execution of education and services known to prepare young adults and their adult caregivers to transition to adult providers.
I work with Divisions to develop an adult provider network through outreach to adult providers of care, including adult medical centers and independent community practitioners.
I offer transition-to-adulthood education and resource information to community organizations and agencies
Education:  Missouri State University, BSW
University of Kansas, MSW
Certification:  Certified Case Manager
What sparked your interest in becoming a social worker:  I'm afraid it is a pretty common reason… to help people.  I can't say I knew a lot about the clinical practice of social work as a teenager and actually started out in college pursuing a degree in speech therapy.   When that didn't feel right, I flipped through a college course catalog and ran across social work classes.  I took the entry level course, loved it and never looked back.
What advice would you give to new social workers :
Take the time to reach out to each patient, family member/ significant other, staff member or community service provider; connect with them on a personal level before starting your clinical assessment. When people see and feel that you genuinely care about them, they will feel they are a human being that matters to you and not merely a number or a job that has to be done.   Isn't that what we all want?
Remember that you may be the only social worker the person with whom you are speaking has ever known.  Think about what you want them to walk away understanding about the value of social work.
There is always more work to be done than there is time for us to accomplish.  There are so many opportunities to learn, grow and serve.  Pay attention to what you are drawn to and follow your passion.
Accomplishments and Awards:
Mo-KAN Chapter, NASW Social Work Leader of the Year
MO-KAN Chapter, Leader of the Year, Society for Hospital Social Work Directors
MO-KAN Chapter, Leader of the Year, Society for Social Work Leadership in Healthcare
Favorite Quote:
Before you act, listen
Before you react, think
Before you spend, earn
Before you criticize, wait
Before you pray, forgive
Before you quit, try
Contact information:  thickam@cmh.edu    816 760-5550
Nominate a friend or colleague to be a member of the month today! Click here to download the nominations form.