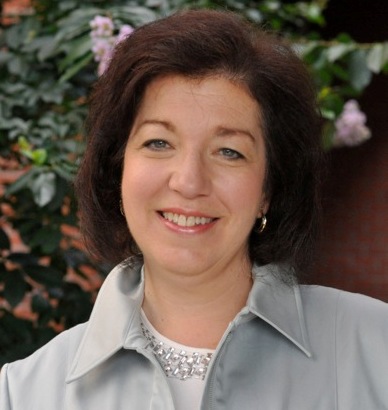 Name: Louise Knight, LCSW-C, OSW-C, FNAP
Current role/Sector/Location:
Director, The Harry J. Duffey Family, Patient and Family Services Program at the Sidney Kimmel
Comprehensive Cancer Center at Johns Hopkins Hospital,
Centers for Medicare &Medicaid Services, Department of Health and Human Services – Chair, Advisory Panel on Outreach and Education (APOE)
Co-Director, United States Navy Social Work Fellowship Training Program, Johns Hopkins Hospital
Adjunct Faculty, Johns Hopkins University, School of Medicine
Education: MSW – Temple University
BS – University of Scranton
What sparked your interest in becoming a social worker?: 
As a teenager, I watched my aunt struggle with the late diagnosis of cancer, inadequate access to health care and the absence of end-of-life support during her dying.  The experience moved me to volunteer with the local hospice and to see the value of social work firsthand.
The medical social work profession has allowed me to combine my interest in science and medicine with the skills of social work.  My first job was with a home hospice agency where I learned countless life-lessons and social work skills.  I then moved to Philadelphia to complete my graduate work and had a unique opportunity to work within surgical oncology.  My next move which turned out to be my last was a position at The Johns Hopkins Oncology Center in 1989.  I became the Director of Oncology Social Work in 1998 and the Director of The Harry J. Duffey Family, Patient and Family Services Program in 2003.
What advice would you give to new social workers?:
Social workers, particularly employed in a health care setting, need to have a working knowledge of how the agency/facility is funded.  Regardless of the funding source (commercial insurance, Medicare, Medicaid, an Affordable Care product or donors and fundraising events), it is critical to understand the fiscal landscape and how social work impacts the fiscal health of the employer.  We (the health care social worker) play a vital role in cost avoidance at the individual patient care and agency level.  Recognizing the role you play and connecting your work and interventions to the fiscal health of your department or agency is critically important moving forward.  Framing your work so that you showcase the critical, vital and essential contribution to the delivery of efficient and cost effective quality care is every social workers' role.
Accomplishments and Awards:
Inducted into the National Academies of Practice – Social Work Academy, 2016
The Johns Hopkins Hospital Human Resources Presidential Leadership Award, 2012
The Johns Hopkins Hospital, Gallop Poll Top 75th Percentile Employee Engagement, 2008, 2010, 2011, 2012, 2013, 2014, 2015, 2016
Launched the Kimmel Cancer Center, Pain and Palliative Care Program, 2007
Leadership in Oncology Social Work Award, Association of Oncology Social Work, May, 2006
The American Cancer Society, Lane W. Adams Award for Excellence in Patient Care, 1995
Phi Gama Mu – National Social Science Honor Society, 1982
Favorite Quote:
"You can't make this stuff up!"
Contact information:
Louise Knight, LCSW-C, OSW-C, FNAP
Sidney Kimmel Comprehensive Cancer Center at Johns Hopkins
401 North Broadway
Suite 1210
Baltimore, Maryland 21287
Email: scherlo@jhmi.edu
Phone: 410-955-8959
Nominate a friend or colleague to be a member of the month today! To nominate someone, click here.