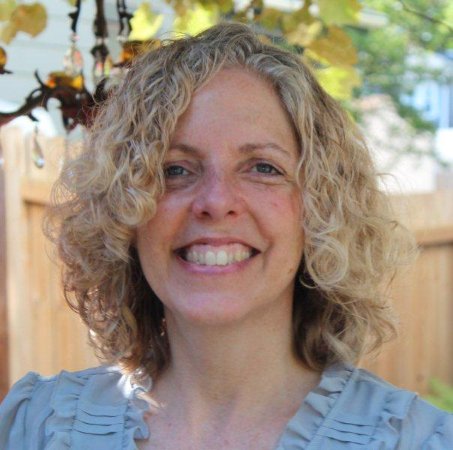 Name:  Jeanette Foster, MSW, LISW-S
Current role/Sector/Location:  I am currently the Director of Social Work & Language Access Services at Nationwide Children's Hospital.  I am also a regular community lecturer at The Ohio State University College of Social Work both at the urban main campus in Columbus, Ohio and a more rural regional campus in Newark, Ohio
Education:  I have a Bachelor's degree in English Literature and Psychology from Capital University and then completed my Master's degree in Social Work from OSU
What sparked your interest in becoming a social worker?:  After completing my undergraduate degree I worked in the office of a psychologist who also had a psychiatrist and other counselors working there.  There was one social worker and she actually happened to also be adjunct faculty at OSU's College of Social Work at the time.  I was REALLY missing learning about and considering the lives of people that I was introduced to through literature and had never heard of "social work" until meeting this particular faculty.  Her ability to describe the work as a clinician but with the heart of an artist and committed to the full measure of people of all kinds with all variety of lifestyle really appealed to me.
What advice would you give to new social workers?:  I struggle with this question because I know full well that I've been offered advice throughout my life and took some and declined other.  My own greatest learning though has come and continues to come through my failures.  I might continue to reach outside of my comfort zone, I might sometimes think or imagine that I know better than someone else or I might engage in what I think is a helping relationship of one sort or another.  I am willing though, to be reflective….to notice and consider points of failure….and to keep moving forward.  So since that has been a process that supports my own accountability and growth I guess that I would encourage new social workers to do the same.  Try hard, Aspire, Commit to Others……….but also let yourself notice and reflect on failure points and learn from them.
Accomplishments and Awards: I was honored to receive the NASW-Ohio Chapter Region 5 (Columbus) Social Worker of the Year (1 of 2 recipients) in 2015.  It was great to be able to share the work of all of the clinical medical social workers with whom I work both at Nationwide Children's Hospital and those professional social workers at the College of Social Work.
Favorite Quote: This depends on my mood!  One that I find myself thinking about often, though, is,"The single biggest problem in communication is the illusion that it has taken place," – George Bernard Shaw.  Personally and professionally this is one of the first things that I think about when it dawns on me that I've been engaged in a conversation for a half hour only to realize we are not sharing a common understanding of the words we are using!
Contact Jeanette Foster: Jeanette.Foster@nationwidechildrens.org
Nominate a friend or colleague to be a member of the month today! To nominate someone, click here.